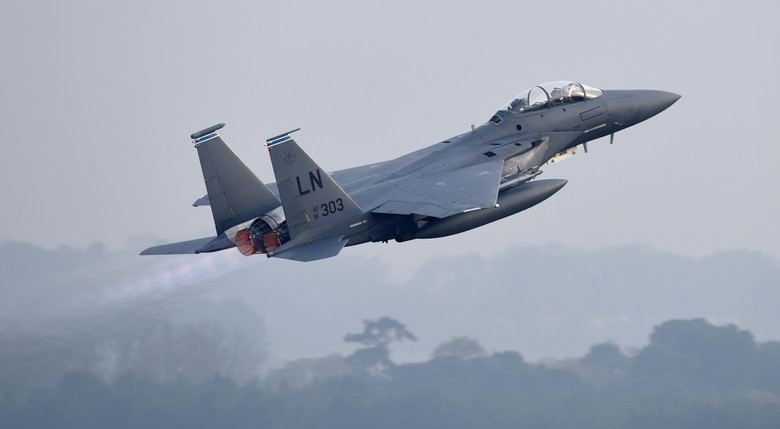 Shortly after President Joe Biden condemned Russia's war in Ukraine during a Wednesday speech to the United Nations, a fighter jet scrambled to intercept a nearby potential threat.
A small plane flew into restricted airspace about 20 nautical miles east of New York City about 11:40 a.m. and did not respond to radio calls, according to the North American Aerospace Defense Command, or NORAD.
The tense situation prompted the military to send out an F-15 fighter jet to stop the plane, officials said.
The jet's roar surprised Long Islanders not used to military planes flying overhead.
The situation ended as the small plane — identified as a Cessna 172, a single-engine private plane, in an NBC4 report — was escorted from restricted airspace. The Cessna had flown from MacArthur Airport in Ronkonkoma and the incident will be investigated, according to the NBC report.